No Tobacco Challenge (2019)
In 2016 MOTAC began a new found partnership with Nebraska Methodist Health System (NMHS) to revitalize the wonderful and longstanding program, first initiated by Methodist Health System and Methodist Hospital Hospital Foundation, No Tobacco Challenge. This challenge is a proactive, fun, and simple gateway to engaging elementary school students in the Omaha metro and beyond to discuss the dangers of tobacco, and the importance of making health-conscious choices for our bodies and to protect others.
For the 2017 challenge, we added a partner, the newly formed Tobacco Education and Advocacy of the Midlands (TEAM) Coalition, to broaden the outreach and scope of the challenge to Sarpy and Cass Counties. And after three years of engaging 3rd grade students, in 2019 the participating students came from 5th grade classrooms across the three-county area.
A small advisory group from NMHS (Lead Sponsor), MOTAC, and TEAM met to discuss the timeline, budget, and contents for the mailings that are sent to more than 1,500 5th grade public and parochial classrooms in three adjacent counties! The Grand Prize Winner's art is selected from a pool of finalists, on the basis of creativity, neatness, originality, and effectiveness at promoting the message of "live tobacco free." Everyone's entries are appreciated. It was a wonderful group of artists this year, with so many creative works to choose from. Please see the Grand Prize winner and Finalist artwork showcased below.
Thank you to everyone who participated in the annual No Tobacco Challenge. We applaud your commitment to remain tobacco-free for life!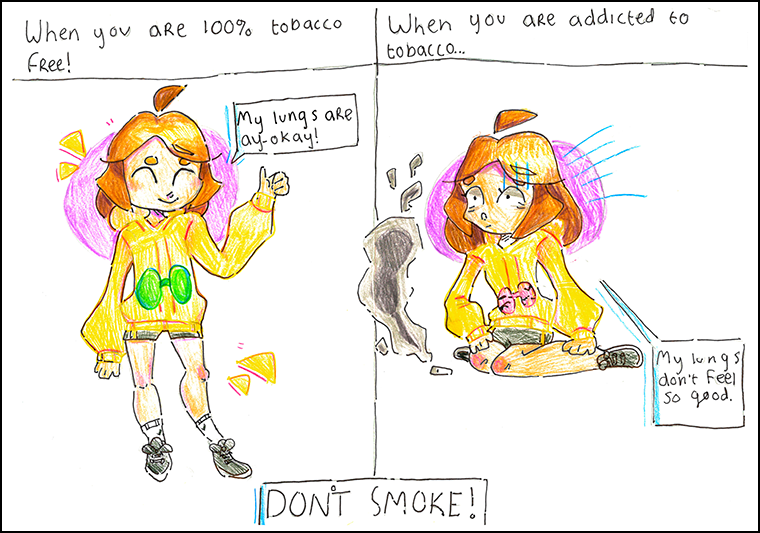 Educator: Ms. Shaw
School: St. James/Seton Catholic School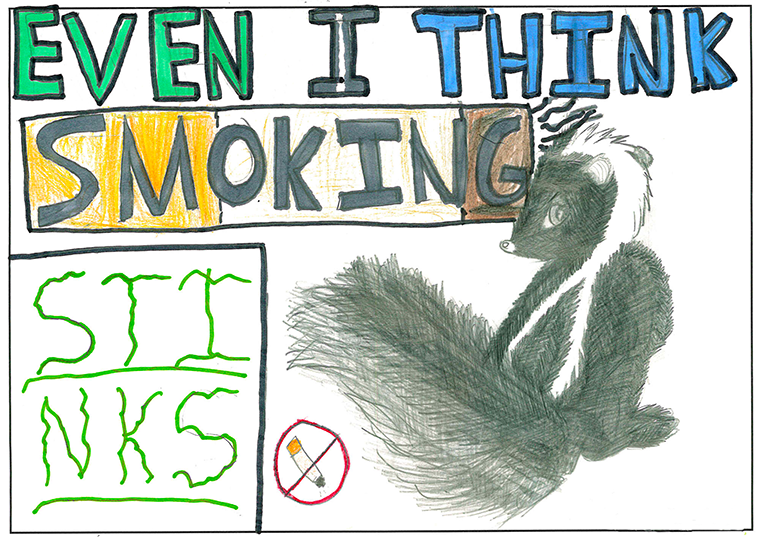 Educator: Mrs. Johnson
School: Bell Elementary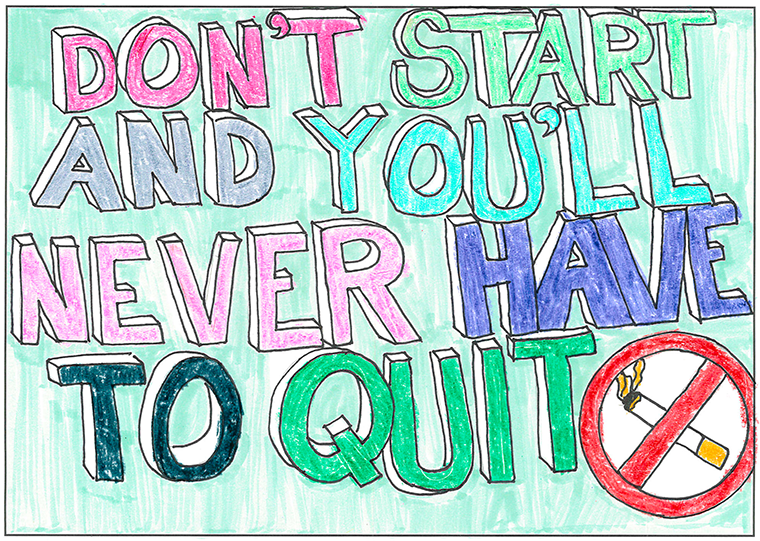 Educator: Ms. Speer
School: St. Wenceslaus School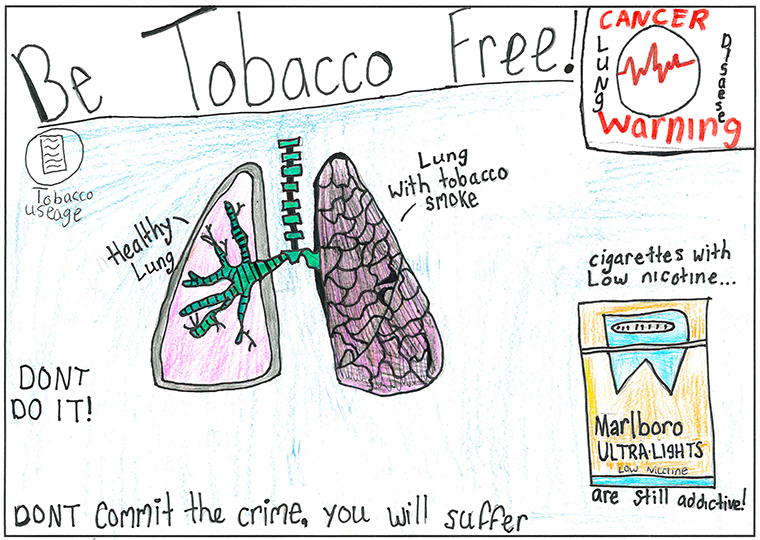 Educator: Mrs. Kreger
School: Springfield Elementary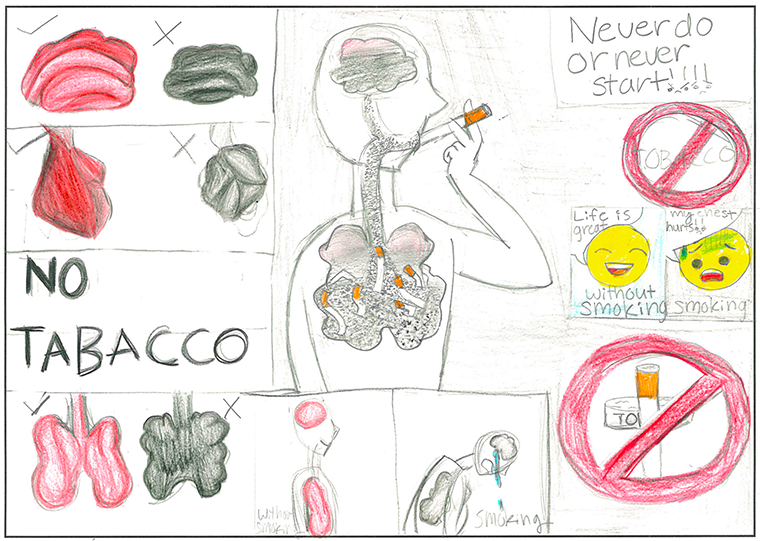 Educator: Ms. Harris
School: Blumfield Elementary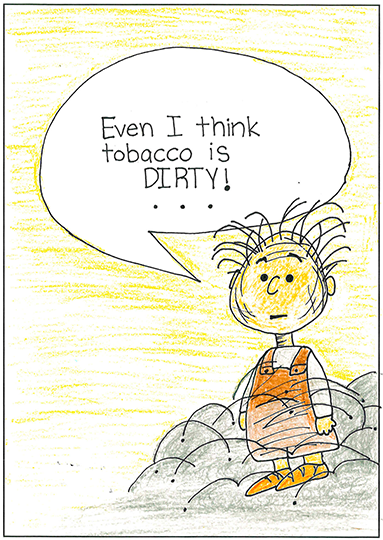 Educator: Mrs. Maraseals
School: Arbor View Elementary