Reducing Tobacco Advertising
MOTAC is concerned with how tobacco products are marketed, particularly at the point of sale (in stores). Advertisements are often placed at eye level for children, and tobacco products may be placed next to candy or toys. This is especially problematic when tobacco products come in fruit and candy flavors, creating a mental link between candy and tobacco.
Tobacco advertising tends to be more prominent in areas of the city that experience more poverty and poorer health outcomes. MOTAC is working to educate people about these disparities and the ways in which tobacco advertising and promotions perpetuate nicotine addiction and community health problems. We invite tobacco retailers to voluntarily change their policies to better protect youth and stop the promotional practices that are meant to addict a new generation to tobacco and nicotine.
E-cigarettes & Kids
It's no secret the tobacco industry heavily blankets media with ads for e-cigarettes. According to the Campaign for Tobacco Free Kids, the industry is relying on similar strategies that were proven successful with traditional cigarettes, including targeting kids.
E-cigarettes entered the US market in 2007, and now, according to the American Lung Association, teen use of e-cigarettes has reached epidemic levels. E-cigarettes, like traditional cigarettes, contain nicotine. The Surgeon General has warned that nicotine affects brain development, which continues to age 25.
More in-depth information on e-cigarettes and their marketing can be found on CounterTobacco.org.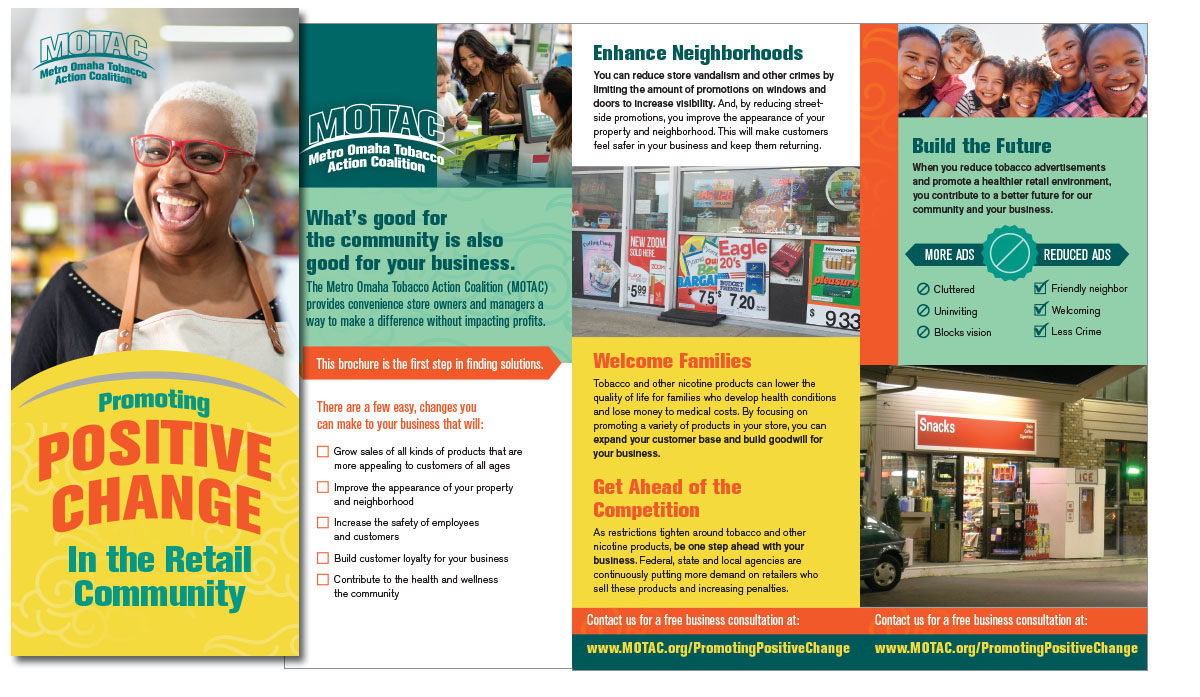 Download Brochure (English)