Tobacco Retailer Compliance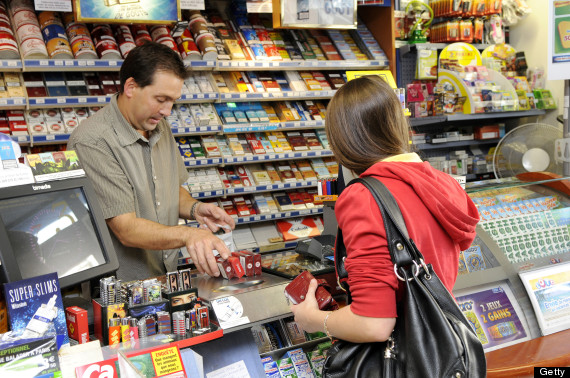 Tobacco Compliance Checks are performed by youth 15-20 years of age under the direction of the Omaha Police Department. Tobacco compliance checks are conducted quarterly on retailers with tobacco licensing and vape shops in the city of Omaha and in Douglas County to help reduce the sale of tobacco, electronic cigarettes and other nicotine products to minors.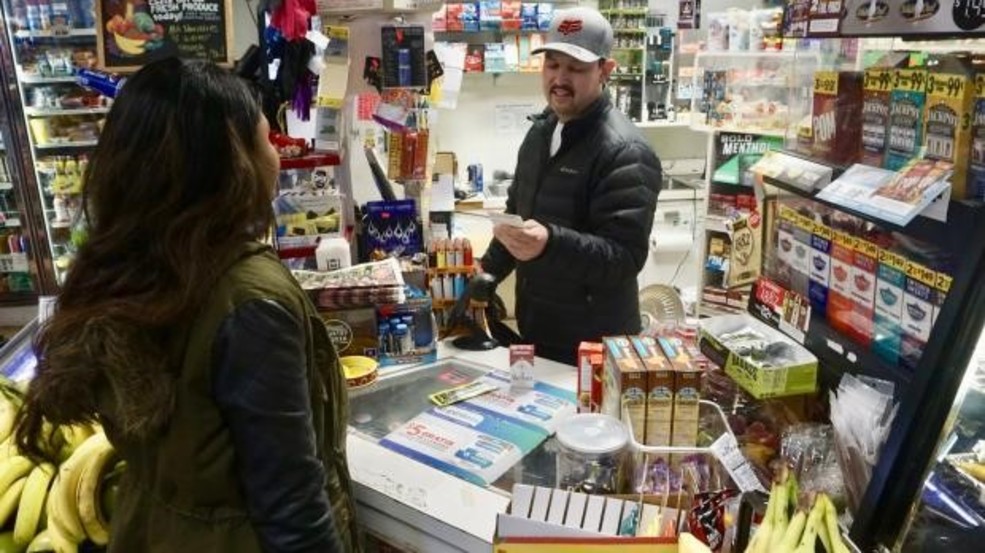 Governor Ricketts approved LB1064 on August 15, 2020. In light of LB1064's enactment, the Nebraska Attorney's General Office is updating its prior statement regarding tobacco sales. Beginning October 1, 2020, Nebraska law (Neb. Rev. Stat. §§ 28-1418 et seq.) will provide that the legal minimum age for use or purchase of tobacco products (including cigarettes, electronic nicotine delivery systems, and other tobacco products) will be 21 years of age. Previously, the Nebraska Attorney's General Office had advised Nebraska law enforcement and pertinent state agencies to limit enforcement to state law.
State enforcement of the new minimum age of 21 began on October 1, 2020.
| BUSINESS | ADDRESS | CITY | STATE | ZIPCODE | | DATE | CI-AGE | CI-GENDER | ID CHECKED | EVIDENCE | CITATION | CI | COST | OFFICER |
| --- | --- | --- | --- | --- | --- | --- | --- | --- | --- | --- | --- | --- | --- | --- |
| BAKERS #320 | 17370 LAKESIDE HILLS PL | OMAHA | NE | 68127 | | 2020-08-29 | 15 | F | Y | | | | | RUMMEL |
| BIG DOGS BEVERAGE | 20310 WIRT ST | OMAHA | NE | 68022 | | 2020-08-29 | 15 | F | Y | | | | | RUMMEL |
| BUCKYS | #21 20402 VETERANS DR | OMAHA | NE | 68022 | | 2020-08-29 | 15 | F | Y | | | | | RUMMEL |
| BUCKYS | #61 2635 S 160 ST | OMAHA | NE | 68130 | | 2020-08-29 | 15 | F | Y | | | | | RUMMEL |
| BUCKYS | #18 4865 S 108 ST | OMAHA | NE | 68127 | | 2020-08-29 | 15 | F | Y | | | | | RUMMEL |
| COPA CABANA | 17520 WRIGHT ST #107-#108 | OMAHA | NE | 68130 | | 2020-08-29 | 15 | F | Y | | | | | RUMMEL |
| HY VEE | 3410 N 156 ST | OMAHA | NE | 68116 | | 2020-08-29 | 15 | F | Y | | | | | RUMMEL |
| HY VEE | 17810 WELCH PLZ | OMAHA | NE | 68127 | | 2020-08-29 | 15 | F | Y | | | | | RUMMEL |
| HY VEE | 1000 S 178 ST | OMAHA | NE | 68118 | | 2020-08-29 | 15 | F | Y | | | | | RUMMEL |
| HY VEE | 3404 N 156 ST GAS STATION | OMAHA | NE | 68116 | | 2020-08-29 | 15 | F | Y | | | | | RUMMEL |
| HY VEE | 14591 STONY BROOK BLVD | OMAHA | NE | 68127 | | 2020-08-29 | 15 | F | Y | | | | | RUMMEL |
| HY VEE | 909 S 180 ST GAS STATION | OMAHA | NE | 68022 | | 2020-08-29 | 15 | F | Y | | | | | RUMMEL |
| KUM & GO LLC | KUM & GO 4041 N 168 ST | OMAHA | NE | 68116 | | 2020-08-29 | 15 | F | Y | | | | | RUMMEL |
| KWIK SHOP | #623 3103 N 204 ST | OMAHA | NE | 68124 | | 2020-08-29 | 15 | F | Y | | | | | RUMMEL |
| KWIK SHOP | #665 15556 BLONDO ST | OMAHA | NE | 68116 | | 2020-08-29 | 15 | F | Y | | | | | RUMMEL |
| TED'S TOBACCO | 14215 PACIFIC ST | OMAHA | NE | 68124 | | 2020-08-29 | 15 | F | Y | | | | | RUMMEL |
| WALGREENS | #6802 15525 SPAULDING PLZ | OMAHA | NE | 68116 | | 2020-08-29 | 15 | F | Y | | | | | RUMMEL |
| WAL-MART STORES INC | WAL-MART #5141 16960 W MAPLE ROAD | OMAHA | NE | 68116 | | 2020-08-29 | 15 | F | Y | | | | | RUMMEL |
| QUIK PIK | 5421 S 96 ST | OMAHA | NE | 68127 | | 2020-09-03 | 17 | F | Y | | | | | BOGDANOFF |
| BUCKYS | #84, 3052 S 84 ST | OMAHA | NE | 68124 | | 2020-09-03 | 17 | F | Y | | | | | BOGDANOFF |
| CASEY'S GENERAL STORES INC. | 9905 Q ST #2986 | OMAHA | NE | 68127 | | 2020-09-03 | 17 | F | Y | | | | | BOGDANOFF |
| DOLLAR GENERAL | #10825 8520 PARK DR | OMAHA | NE | 68127 | | 2020-09-03 | 17 | F | Y | | | | | BOGDANOFF |
| HY VEE | 8829 W CENTER RD GAS STATION | OMAHA | NE | 68124 | | 2020-09-03 | 17 | F | Y | | | | | BOGDANOFF |
| HY VEE | 9707 Q ST | OMAHA | NE | 68127 | | 2020-09-03 | 17 | F | Y | | | | | BOGDANOFF |
| HY VEE | 8809 W CENTER RD | OMAHA | NE | 68124 | | 2020-09-03 | 17 | F | Y | | | | | BOGDANOFF |
| HY VEE | 9601 Q ST GAS STATION | OMAHA | NE | 68127 | | 2020-09-03 | 17 | F | Y | | | | | BOGDANOFF |
| KUM & GO LLC | KUM & GO # 366 4443 S 84 ST | OMAHA | NE | 68127 | | 2020-09-03 | 17 | F | Y | | | | | BOGDANOFF |
| KWIK SHOP | #622 9545 Q ST | OMAHA | NE | 68127 | | 2020-09-03 | 17 | F | Y | | | | | BOGDANOFF |
| KWIK SHOP | #660 9606 F ST | OMAHA | NE | 68127 | | 2020-09-03 | 17 | F | Y | | | | | BOGDANOFF |
| MVP LOUNGE | 5434 S 99 ST | OMAHA | NE | 68127 | | 2020-09-03 | 17 | F | Y | | | | | BOGDANOFF |
| PARK DRIVE BOTTLE SHOP | FLOODS LLC 8524 PARK DR | OMAHA | NE | 68127 | | 2020-09-03 | 17 | F | Y | | | | | BOGDANOFF |
| Q STREET EXPRESS | 8410 Q ST | OMAHA | NE | 68127 | | 2020-09-03 | 17 | F | Y | | | | | BOGDANOFF |
| QUIK TRIP CORP | 4212 S 84 ST #588 | OMAHA | NE | 68127 | | 2020-09-03 | 17 | F | Y | | | | | BOGDANOFF |
| SPEEDEE MART | #2730 4334 S 84 ST | OMAHA | NE | 68127 | | 2020-09-03 | 17 | F | Y | | | | | BOGDANOFF |
| TIME CLOCK LOUNGE & CAFE | 4601 S 90 ST | OMAHA | NE | 68127 | | 2020-09-03 | 17 | F | Y | | | | | BOGDANOFF |
| WALGREENS | 9001 W CENTER RD # 04443 | OMAHA | NE | 68124 | | 2020-09-03 | 17 | F | Y | | | | | BOGDANOFF |
| ALL NATIONS GROCERY & LIQUOR STORE | 715 S 24 ST | OMAHA | NE | 68102 | | 2020-09-05 | 17 | M | Y | | | | | REYES |
| ASIAN FAMILY SUPER MARKET LLC | 1510 NW RADIAL HWY | OMAHA | NE | 68104 | | 2020-09-05 | 17 | M | Y | | | | | REYES |
| BLONDO CONVENIENT FOOD MART | 6606 BLONDO ST | OMAHA | NE | 68104 | | 2020-09-05 | 17 | M | Y | | | | | REYES |
| BOOSTED DREAMZ | 417 S 13 ST | OMAHA | NE | 68102 | | 2020-09-05 | 17 | M | Y | | | | | REYES |
| BUCKYS | #58 5718 NW RADIAL HWY | OMAHA | NE | 68104 | | 2020-09-05 | 17 | M | Y | | | | | REYES |
| DOWNTOWN FOOD MART | 318 S 16 ST | OMAHA | NE | 68112 | | 2020-09-05 | 17 | M | Y | | | | | REYES |
| FAMILY DOLLAR INC | #5194 1516 NW RADIAL HWY | OMAHA | NE | 68104 | | 2020-09-05 | 17 | M | Y | | | | | REYES |
| NMR LLC | OMAHA VALERO #102 2411 N 30 ST | OMAHA | NE | 68112 | | 2020-09-05 | 17 | M | Y | | | | | REYES |
| SELECT MART | 2401 LEAVENWORTH ST | OMAHA | NE | 68108 | | 2020-09-05 | 17 | M | Y | | | | | REYES |
| THE BROTHERS INC | 3812 FARNAM ST | OMAHA | NE | 68124 | | 2020-09-05 | 17 | M | Y | | | | | REYES |
| WICKED RABBIT LLC | 1508 HARNEY ST | OMAHA | NE | 68102 | | 2020-09-05 | 17 | M | Y | | | | | REYES |
| DUBLINER CLUB | 1205 HARNEY ST | OMAHA | NE | 68102 | | 2020-09-05 | 17 | M | Y | | | | | REYES |
| 7TH HEAVEN INC | 2302 S 13 ST | OMAHA | NE | 68108 | | 2020-09-05 | 15 | M | Y | | | | | MCDOWELL |
| MIDTOWN GAS & GROCERY | 1349 PARK AVE | OMAHA | NE | 68108 | | 2020-09-05 | 15 | M | Y | | | | | MCDOWELL |
| CORNER FOOD MART | 2430 S 24 ST | OMAHA | NE | 68108 | | 2020-09-05 | 15 | M | Y | | | | | MCDOWELL |
| BUCKYS | #24 2223 S 24 ST | OMAHA | NE | 68108 | | 2020-09-05 | 15 | M | Y | | | | | MDOWELL |
| BUCKYS | #13 2765 S 13 ST | OMAHA | NE | 68108 | | 2020-09-05 | 15 | M | Y | | | | | MCDOWELL |
| CALIFORNIA UNION LLC | VINTON STREET TOBACCO 1602 VINTON ST | OMAHA | NE | 68108 | | 2020-09-05 | 15 | M | Y | | | | | MCDOWELL |
| DINAH MART INC | 2604 S 13 ST | OMAHA | NE | 68108 | | 2020-09-05 | 15 | M | Y | | | | | MCDOWELL |
| EAGLE FOOD MART INC | 3707 CENTER ST | OMAHA | NE | 68105 | | 2020-09-05 | 15 | M | Y | | | | | MCDOWELL |
| FAMILY DOLLAR INC | #5542 834 S 24 ST | OMAHA | NE | 68108 | | 2020-09-05 | 15 | M | Y | | | | | MCDOWELL |
| FAMILY DOLLAR INC | #2254 3552 LEAVENWORTH | OMAHA | NE | 68105 | | 2020-09-05 | 15 | M | Y | | | | | MCDOWELL |
| KWIK SHOP | #640 3606 LEAVENWORTH ST | OMAHA | NE | 68105 | | 2020-09-05 | 15 | M | Y | | | | | MCDOWELL |
| LEAVENWORTH COUGHY INC | 3170 LEAVENWORTH ST | OMAHA | NE | 68105 | | 2020-09-05 | 15 | M | Y | | | | | MCDOWELL |
| MIDTOWN GAS & GROCERY | 1222 S 24 ST | OMAHA | NE | 68108 | | 2020-09-05 | 15 | M | Y | | | | | MCDOWELL |
| SUPER MERCADITO LLC | 1052 PARK AVE | OMAHA | NE | 68105 | | 2020-09-05 | 15 | M | Y | | | | | MCDOWELL |
| U SAVE FOODS INC | NUESTRA FAMILIA SUPERMERCADO #775 1826 VINTON ST | OMAHA | NE | 68108 | | 2020-09-05 | 15 | M | Y | | | | | MCDOWELL |
| U SAVE FOODS INC | NUESTRA FAMILIA SUPERMERCADO #733 2900 LEAVENWORTH ST | OMAHA | NE | 68105 | | 2020-09-05 | 15 | M | Y | | | | | MCDOWELL |
| NMR LLC | OMAHA CONOCO #101 2401 LEAVENWORTH ST | OMAHA | NE | 68108 | | 2020-09-05 | 17 | F | Y | | | | | REYES |
| FAMILY DOLLAR INC | #5376 1725 S 13 ST | OMAHA | NE | 68108 | | 2020-09-05 | 15 | M | Y | | | | | MCDOWELL |
| MENCO CORPORATION | 2302 S 20 ST | OMAHA | NE | 68108 | | 2020-09-05 | 15 | M | Y | | | | | MCDOWELL |
| STUDIO 13 | STUDIO 13 1736 S 13 ST | OMAHA | NE | 68108 | | 2020-09-05 | 15 | M | Y | | | | | MCDOWELL |
| 4 ACES KWIK STOP | 6602 N 30 ST | OMAHA | NE | 68112 | | 2020-09-12 | 16 | M | Y | | | | | MCDOWELL |
| B & T CONVENIENT & LIQUOR STORE | 2704 FLORENCE BLVD | OMAHA | NE | 68110 | | 2020-09-12 | 16 | M | Y | | | | | MCDOWELL |
| BAKERS #316 | 7312 N 30 ST | OMAHA | NE | 68112 | | 2020-09-12 | 16 | M | Y | | | | | MCDOWELL |
| BILL'S BBQ INC | 4414 N 24 ST | OMAHA | NE | 68110 | | 2020-09-12 | 16 | M | Y | | | | | MCDOWELL |
| BUCKYS | #831 4414 N 30 ST | OMAHA | NE | 68111 | | 2020-09-12 | 16 | M | Y | | | | | MCDOWELL |
| C A HOWELL | HOWELLS AMOCO 7166 N 30 ST | OMAHA | NE | 68112 | | 2020-09-12 | 16 | M | Y | | | | | MCDOWELL |
| CHUBB FOODS | 2905 N 16 ST | OMAHA | NE | 68110 | | 2020-09-12 | 16 | M | Y | | | | | MCDOWELL |
| EXPRESS U | 3507 N 30 ST | OMAHA | NE | 68111 | | 2020-09-12 | 16 | M | Y | | | | | MCDOWELL |
| EXTREME TOBACCO | 7102 N 30 ST | OMAHA | NE | 68102 | | 2020-09-12 | 16 | M | Y | | | | | MCDOWELL |
| JND GROCERY INC | 6341 N 24 ST | OMAHA | NE | 68110 | | 2020-09-12 | 16 | M | Y | | | | | MCDOWELL |
| NIMRA INC | SINCLAIR GAS STATION 5215 N 16 ST | OMAHA | NE | 68110 | | 2020-09-12 | 16 | M | Y | | | | | MCDOWELL |
| NISNOR INC | PETRO MART 6508 JOHN J PERSHING DR | OMAHA | NE | 68112 | | 2020-09-12 | 16 | M | Y | | | | | MCDOWELL |
| PETROL III LLC | 2505 ABBOTT DR PLZ | OMAHA | NE | 68110 | | 2020-09-12 | 16 | M | Y | | | | | MCDOWELL |
| PHILS FOODWAY | 3030 AMES AVE | OMAHA | NE | 68111 | | 2020-09-12 | 16 | M | Y | | | | | MCDOWELL |
| RANA PETROLEUM LLC | BIG JIMS PLUS 3024 AMES AVE | OMAHA | NE | 68111 | | 2020-09-12 | 16 | M | Y | | | | | MCDOWELL |
| SINCLAIR SERVICE STATION | 7118 N 30 ST | OMAHA | NE | 68112 | | 2020-09-12 | 16 | M | Y | | | | | MCDOWELL |
| SHELL | #2730 4334 S 84 ST | OMAHA | NE | 68127 | | 2020-09-12 | 16 | M | Y | | | | | MCDOWELL |
| TEDS LIQUOR STORE | 8423 N 30 ST | OMAHA | NE | 68112 | | 2020-09-12 | 16 | M | Y | | | | | MCDOWELL |
| WALGREENS | 7202 N 30 ST # 3202 | OMAHA | NE | 68112 | | 2020-09-12 | 16 | M | Y | | | | | MCDOWELL |
| BASKET FOOD INC | 4518 S 24 ST | OMAHA | NE | 68107 | | 2020-09-13 | 16 | M | Y | | | | | MCDOWELL |
| DDJ INVESTMENTS INC | CRYSTAL BEVERAGE 4807 S 20 ST | OMAHA | NE | 68107 | | 2020-09-13 | 16 | M | Y | | | | | MCDOWELL |
| DOLLAR GENERAL | 5033 S 24 ST | OMAHA | NE | 68107 | | 2020-09-13 | 16 | M | Y | | | | | MCDOWELL |
| EZ MART | 6818 S 13 ST | OMAHA | NE | 68107 | | 2020-09-13 | 16 | M | Y | | | | | MCDOWELL |
| FAMILY DOLLAR INC | #4926 5135 S 36 ST | OMAHA | NE | 68107 | | 2020-09-13 | 16 | M | Y | | | | | MCDOWEL |
| HUSKER FOOD STORE LLC | 4201 S 24 STREET | OMAHA | NE | 68107 | | 2020-09-13 | 16 | M | Y | | | | | MCDOWELL |
| JACOBS GROCERY | 4621 S 24 ST | OMAHA | NE | 68107 | | 2020-09-13 | 16 | M | Y | | | | | MCDOWELL |
| JUMPSTART | 5920 SORENSEN PKWY | OMAHA | NE | 68124 | | 2020-09-13 | 17 | M | Y | | | | | RUMMEL |
| LA ECONOMICA | 5520 S 36 ST | OMAHA | NE | 68107 | | 2020-09-13 | 16 | M | Y | | | | | MCDOWELL |
| MR BUTTS TOBACCO & SNACKS | 5702 S 36 ST | OMAHA | NE | 68107 | | 2020-09-13 | 16 | M | Y | | | | | MCDOWELL |
| NEW ASIA SUPERMARKET | 4615 S 26 ST | OMAHA | NE | 68107 | | 2020-09-13 | 16 | M | Y | | | | | MCDOWELL |
| ODD LOT STORE | 5140 S 24 ST | OMAHA | NE | 68107 | | 2020-09-13 | 16 | M | Y | | | | | MCDOWELL |
| TOBACCO FOR LESS INC | 5101 S 24 ST | OMAHA | NE | 68107 | | 2020-09-13 | 16 | M | Y | | | | | MCDOWELL |
| TOBACCO FOR LESS INC | 3402 S 42 ST | OMAHA | NE | 68105 | | 2020-09-13 | 16 | M | Y | | | | | MCDOWELL |
| U SAVE FOODS INC | FAMILYFARE #800 3026 S 24 ST | OMAHA | NE | 68108 | | 2020-09-13 | 16 | M | Y | | | | | MCDOWELL |
| WALGREENS | #5190 2323 L ST | OMAHA | NE | 68107 | | 2020-09-13 | 16 | M | Y | | | | | MCDOWELL |
| WALGREENS | #6962 3121 S 24 ST | OMAHA | NE | 68108 | | 2020-09-13 | 16 | M | Y | | | | | MCDOWELL |
| OMAHA TOBACCO 3 | 3202 L ST | OMAHA | NE | 68107 | | 2020-09-13 | 16 | M | Y | | | | | MCDOWELL |
| TOBACCO FOR LESS INC | 2014 L STREET | OMAHA | NE | 68107 | | 2020-09-13 | 16 | M | Y | | | | | MCDOWELL |
| U SAVE FOODS INC | SUPERMERCADO NUESTERA FAMILIA 3548 Q ST | OMAHA | NE | 68107 | | 2020-09-13 | 16 | M | Y | | | | | MCDOWELL |
| BAKERS #319 | 888 SADDLECREEK RD | OMAHA | NE | 68106 | | 2020-09-21 | 17 | F | Y | | | | | BOGDANOFF |
| BUCKS 66 SERVICE STATION | 4420 L ST | OMAHA | NE | 68107 | | 2020-09-21 | 17 | F | Y | | | | | BOGDANOFF |
| CASEY'S GENERAL STORES INC. | 5920 F ST #3334 | OMAHA | NE | 68117 | | 2020-09-21 | 17 | F | Y | | | | | BOGDANOFF |
| DOLLAR GENERAL | #7871 4861 L STREET | OMAHA | NE | 68117 | | 2020-09-21 | 17 | F | Y | | | | | BOGDANOFF |
| HY VEE | 5102 CENTER ST GAS STATION | OMAHA | NE | 68106 | | 2020-09-21 | 17 | F | Y | | | | | BOGDANOFF |
| HY VEE | 5150 CENTER ST | OMAHA | NE | 68106 | | 2020-09-21 | 17 | F | Y | | | | | BOGDANOFF |
| IN TRANSIT SALES & LEASING INC | I-80 FUEL 5318 L ST | OMAHA | NE | 68117 | | 2020-09-21 | 17 | F | Y | | | | | BOGDANOFF |
| KWIK SHOP | #667 4855 L ST | OMAHA | NE | 68117 | | 2020-09-21 | 17 | F | Y | | | | | BOGDANOFF |
| NEIGHBERS BAR | 4689 LEAVENWORTH ST | OMAHA | NE | 68106 | | 2020-09-21 | 17 | F | Y | | | | | BOGDANOFF |
| POOP DECK BAR | 6006 GROVER ST | OMAHA | NE | 68106 | | 2020-09-21 | 17 | F | Y | | | | | BOGDANOFF |
| QUIK TRIP CORP | 6045 L ST #580 | OMAHA | NE | 68117 | | 2020-09-21 | 17 | F | Y | | | | | BOGDANOFF |
| QUIK TRIP CORP | 715 S SADDLE CREEK RD | OMAHA | NE | 68106 | | 2020-09-21 | 17 | F | Y | | | | | BOGDANOFF |
| TED'S SERVICE INC | 4525 CENTER ST | OMAHA | NE | 68124 | | 2020-09-21 | 17 | M | Y | | | | | BOGDANOFF |
| TOBACCO FOR LESS INC | 5444 CENTER | OMAHA | NE | 68106 | | 2020-09-21 | 17 | F | Y | | | | | BOGDANOFF |
| TOBACCO HUT CENTER #10 | 4865 CENTER ST #3 | OMAHA | NE | 68106 | | 2020-09-21 | 17 | F | Y | | | | | BOGDANOFF |
| U SAVE FOODS INC | FAMILY FARE #779 5019 GROVER | OMAHA | NE | 68106 | | 2020-09-21 | 17 | F | Y | | | | | BOGDANOFF |
| WALGREENS | #4974 5038 CENTER | OMAHA | NE | 68106 | | 2020-09-21 | 17 | F | Y | | | | | BOGDANOFF |
| WAL-MART STORES INC | WAL-MART #3172 5051 L STREET | OMAHA | NE | 68117 | | 2020-09-21 | 17 | F | Y | | | | | BOGDANOFF |
| 99 CENT STORE & A WHOLE LOT MORE (WILLIAM ECHTINAW) | 4205 REDMAN AVE | OMAHA | NE | 68111 | | 2020-09-30 | 16 | M | Y | | | | | RUMMEL |
| ANDY & LILLIES PKG LIQUOR | 3219 PARKER ST | OMAHA | NE | 68111 | | 2020-09-30 | 16 | M | Y | | | | | RUMMEL |
| ASIAN FAMILY SUPER MARKET LLC | 5916 AMES AVE | OMAHA | NE | 68104 | | 2020-09-30 | 16 | M | Y | | | | | RUMMEL |
| BILLS CONVENIENT STORE | 3928 MAPLE ST | OMAHA | NE | 68111 | | 2020-09-30 | 16 | M | Y | | | | | RUMMEL |
| CUBBY'S INCORPORATED | CUBBY'S 4232 REDMAN AVE | OMAHA | NE | 68111 | | 2020-09-30 | 16 | M | Y | | | | | RUMMEL |
| DOLLAR GENERAL | #7383 5636 AMES AVE | OMAHA | NE | 68104 | | 2020-09-30 | 16 | M | Y | | | | | RUMMEL |
| FAMILY DOLLAR INC | #6879 1500 N 24 ST | OMAHA | NE | 68114 | | 2020-09-30 | 16 | M | Y | | | | | RUMMEL |
| HY VEE | 8404 N 30 ST | OMAHA | NE | 68112 | | 2020-09-30 | 16 | M | Y | | | | | RUMMEL |
| KMN EXPRESS INC | 3009 PARKER ST | OMAHA | NE | 68111 | | 2020-09-30 | 16 | M | Y | | | | | RUMMEL |
| SELECT MART | 2411 N 30 ST | OMAHA | NE | 68111 | | 2020-09-30 | 16 | M | Y | | | | | RUMMEL |
| SUPER T | 3805 LAKE ST | OMAHA | NE | 68111 | | 2020-09-30 | 16 | M | Y | | | | | RUMMEL |
| TOBACCO HUT AMES #19 | SNJ INC. 6206 AMES AVE | OMAHA | NE | 68104 | | 2020-09-30 | 16 | M | Y | | | | | RUMMEL |
| TOBACCO HUT MAPLE #1 | 5826 MAPLE ST | OMAHA | NE | 68104 | | 2020-09-30 | 16 | M | Y | | | | | RUMMEL |
| WALGREENS | #4772 3005 LAKE ST | OMAHA | NE | 68111 | | 2020-09-30 | 16 | M | Y | | | | | RUMMEL |
| WAL-MART STORES INC | WAL-MART #3151 5018 AMES AVE | OMAHA | NE | 68104 | | 2020-09-30 | 16 | M | Y | | | | | RUMMEL |
| YS CORP | COASTAL MART 5822 MAPLE ST | OMAHA | NE | 68104 | | 2020-09-30 | 16 | M | Y | | | | | RUMMEL |
| YS CORP | CUBBYS 5608 AMES ST | OMAHA | NE | 68111 | | 2020-09-30 | 16 | M | Y | | | | | RUMMEL |
| BUCKYS | #70 3529 S 72 ST | OMAHA | NE | 68124 | | 2020-10-05 | 17 | F | Y | | | | | BOGDANOFF |
| BUCKYS | #96, 9645 IDA | OMAHA | NE | 68122 | | 2020-10-05 | 17 | F | Y | | | | | BOGDANOFF |
| BUCKYS | #76 7660 DODGE ST | OMAHA | NE | 68114 | | 2020-10-05 | 17 | F | Y | | | | | BOGDANOFF |
| BUCKYS | #80, 7911 W DODGE RD | OMAHA | NE | 68114 | | 2020-10-05 | 17 | F | Y | | | | | OBRIEN |
| FAMILY DOLLAR INC | #10197 1901 N 72 ST | OMAHA | NE | 68116 | | 2020-10-05 | 17 | F | Y | | | | | OBRIEN |
| HOLIDAY LOUNGE | 7846 DODGE ST | OMAHA | NE | 68114 | | 2020-10-05 | 17 | F | Y | | | | | OBRIEN |
| HOOKAH 402 | 312 S 72 ST | OMAHA | NE | 68114 | | 2020-10-05 | 17 | F | Y | | | | | OBRIEN |
| HY VEE | 7930 CASS ST GAS STATION | OMAHA | NE | 68114 | | 2020-10-05 | 17 | F | Y | | | | | OBRIEN |
| HY VEE | 7910 CASS ST | OMAHA | NE | 68114 | | 2020-10-05 | 17 | F | Y | | | | | OBRIEN |
| KEITHS AMOCO #1 INC | 5220 N 90 ST | OMAHA | NE | 68124 | | 2020-10-05 | 17 | F | Y | | | | | OBRIEN |
| KPR CORPORATION | 7530 PACIFIC ST | OMAHA | NE | 68114 | | 2020-10-05 | 17 | F | Y | | | | | OBRIEN |
| KUM & GO LLC | KUM & GO #363 1819 N 72 ST | OMAHA | NE | 68104 | | 2020-10-05 | 17 | F | Y | | | | | OBRIEN |
| KUM & GO LLC | KUM & GO # 372 7152 PACIFIC ST | OMAHA | NE | 68106 | | 2020-10-05 | 17 | F | Y | | | | | BOGDANOFF |
| KWIK SHOP | #657 7525 CASS ST | OMAHA | NE | 68114 | | 2020-10-05 | 17 | F | Y | | | | | OBRIEN |
| QUIK TRIP CORP | 5305 N 103 ST | OMAHA | NE | 68111 | | 2020-10-05 | 17 | F | Y | | | | | BOGDANOFF |
| QUIK TRIP CORP | 1704 S 72 ST #579 | OMAHA | NE | 68124 | | 2020-10-05 | 17 | F | Y | | | | | BOGDANOFF |
| WALGREENS | #07563 8989 W DODGE RD | OMAHA | NE | 68114 | | 2020-10-05 | 17 | F | Y | | | | | OBRIEN |
| WAL-MART STORES INC | #4358 1606 S 72 ST | OMAHA | NE | 68124 | | 2020-10-05 | 17 | F | Y | | | | | BOGDANOFF |
| 42 Degrees Pipes and Tobacco | 14310 U. St. | Omaha | NE | 68137 | | 2020-08-29 | 15 | F | Y | | | | | RUMMEL |
| Unlimited Vapes | 6112 Military St. | Omaha | NE | 68104 | | 2020-09-30 | 16 | M | Y | | | | | RUMMEL |
| Leavenworth Coughy Inc | 3170 Leavenworth | Omaha | NE | 68105 | | 2020-09-05 | 17 | M | Y | | | | | REYES |
| Monster Glass | 2605 S. 13th St. | Omaha | NE | 68108 | | 2020-09-05 | 15 | M | Y | | | | | MCDOWELL |
| Extreme Tobacco and Glass | 7102 N 30th St. | Omaha | NE | 68112 | | 2020-09-30 | 16 | M | Y | | | | | RUMMEL |
| THOMASVILLE LOUNGE | 5820 S 99TH ST | OMAHA | NE | 68127 | | 2020-09-03 | 17 | F | I | | | | | BOGDANOFF |
| CITY OF OMAHA CONVENTION HOTEL CORP | HILTON OMAHA 1001 CASS ST | OMAHA | NE | 68102 | | 2020-09-05 | 17 | M | I | | | | | REYES |
| CRUISERS BAR & GRILL | 8634 F STREET | OMAHA | NE | 68127 | | 2020-09-03 | 17 | F | I | | | | | BOGDANOFF |
| FAMILY DOLLAR INC | #5677 4412 DODGE ST | OMAHA | NE | 68110 | | 2020-09-05 | 17 | M | I | | | | | REYES |
| FAMILY DOLLAR INC | FAMILY DOLLAR #10197 1901 N 72 ST | OMAHA | NE | 68114 | | 2020-10-05 | 17 | F | I | | | | | BOGDANOFF |
| FAREWAY STORES INC | FAREWAY #165 8900 W CENTER RD #106 | OMAHA | NE | 68124 | | 2020-09-03 | 17 | F | I | | | | | BOGDANOFF |
| FIELD CLUB OF OMAHA | 3615 WOOLWORTH AVE | OMAHA | NE | 68105 | | 2020-09-05 | 15 | M | I | | | | | MCDOWELL |
| FLIXX BAR | 1015 S 10 ST | OMAHA | NE | 68108 | | 2020-09-05 | 17 | M | I | | | | | REYES |
| GREENLAND MARKET | BASIM ALEBADI 4087 S 84 ST | OMAHA | NE | 68127 | | 2020-09-03 | 17 | M | I | | | | | BOGDANOFF |
| HAPPY BAR | 601 N 16 ST | OMAHA | NE | 68102 | | 2020-09-05 | 17 | M | I | | | | | REYES |
| LEAVENWORTH BAR | 4556 LEAVENWORTH ST | OMAHA | NE | 68106 | | 2020-09-21 | 17 | F | I | | | | | BOGDANOFF |
| MARIOTT HOTEL | 10220 REGENCY CIR | OMAHA | NE | 68114 | | 2020-10-05 | 17 | F | I | | | | | BOGDANOFF |
| MLB TEAM LLC | QUIK SPOT 1941 S 42 ST #300 | OMAHA | NE | 68105 | | 2020-09-21 | 17 | F | I | | | | | BOGDANOFF |
| MOE & CURLY'S PUB | 2946 N 108 ST | OMAHA | NE | 68102 | | 2020-10-05 | 17 | F | I | | | | | BOGDANOFF |
| O'LEAVERS PUB | 1322 S SADDLE CREEK RD | OMAHA | NE | 68106 | | 2020-09-21 | 17 | F | I | | | | | BOGDANOFF |
| T HENERYS PUB | 1102 HARNEY ST | OMAHA | NE | 68124 | | 2020-09-05 | 17 | M | I | | | | | REYES |
| THE TAVERN | 514 S 10 ST | OMAHA | NE | 68102 | | 2020-09-05 | 17 | M | I | | | | | REYES |
| TOBACCO ROAD DISCOUNTS | 1414 S SADDLE CREEK RD | OMAHA | NE | 68106 | | 2020-09-21 | 17 | F | I | | | | | BOGDANOFF |
| Boosted Dreamz Glass | 417 S. 13th St. | Omaha | NE | 68102 | | 2020-09-05 | 17 | M | I | | | | | REYES |
| Alohma | 6112 Military Ave. | Omaha | NE | 68104 | | 2020-09-05 | 17 | M | I | | | | | REYES |
| Twizted Elementz | 4338 Leavenworth St. | Omaha | NE | 68105 | | 2020-09-21 | 17 | F | I | | | | | BOGDANOFF |
| Weird Wild Stuff | 4905 Leavenworth St. | Omaha | NE | 68106 | | 2020-09-21 | 17 | F | I | | | | | BOGDANOFF |
| The Vape Bar | 5021 S. 24th St. | Omaha | NE | 68107 | | 2020-09-13 | 16 | M | I | | | | | MCDOWEL |
| U SAVE FOODS INC | FAMILYFARE #795 7402 N 30 ST | OMAHA | NE | 68112 | | 2020-09-12 | 16 | M | Y | | | | | MCDOWELL |
| KWIK SHOP | #652 3222 Q ST | OMAHA | NE | 68107 | | 2020-09-13 | 16 | M | Y | | | | | MCDOWELL |
| HORSEMEN'S PARK | 6303 Q ST | OMAHA | NE | 68117 | | 2020-09-21 | 17 | F | N | CIGARETTES | HW1006468 | JM | $8 | BOGDANOFF |
| TOBACCO FOR LESS INC | 6000 GROVER | OMAHA | NE | 68106 | | 2020-09-21 | 17 | F | N | CIGARETTES | HW1006469 | JM | $7.07 | BOGDANOFF |
| BUCKYS | #42, 3435 S 42 ST | OMAHA | NE | 68105 | | 2020-09-21 | 17 | F | Y | CIGARETTES | HW1006490 | JM | $7.15 | BOGDANOFF |
| DOLLAR GENERAL | #4570 5470 N 90 ST | OMAHA | NE | 68127 | | 2020-10-05 | 17 | F | Y | CIGARETTES | HW1006491 | JM | $6.39 | BOGDANOFF |